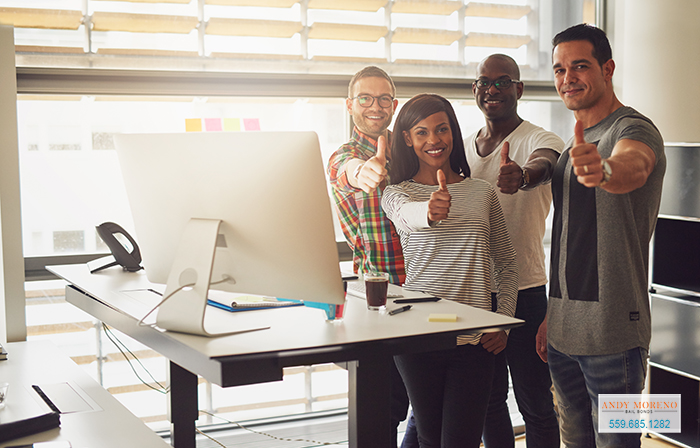 Getting arrested is the worse experience of anyone's life.
When you've been arrested there are several things you want to quickly do. They include:
✦ Contacting your family and letting them know what happened
✦ Contacting a lawyer so they can start working on your defense
✦ Arranging to pay bail
Being unable to cover the full amount of your bail yourself doesn't mean spending several months in jail while you wait for your case to go to court. Not having the financial ability to cover bail yourself simply means you need to work with a reputable bail bonds service.
When you're researching local bail bonds companies, there are several traits the reputable ones share.
Various Payment Options
The best local bail bond companies understand that not everyone is on equal financial footing. To ensure that as many people as possible are able to procure bail, reputable bail bonds services will have multiple payment plans in place. They'll work with you to discover which payment plan is the best fit for your situation.
The list of different payment programs Andy Moreno Bail Bonds in Springville works with include:
✦ no money down bail bonds
✦ 0% Interest payment plans
✦ No collateral with a working signers
We have created a program that allows some people to take advantage of a 20% discount program. We provide everyone with a flexible payment plan and promise that you'll never be surprised by hidden fees.
Availability
You have very little control over when you're arrested. It could be during traditional business hours or it could be in the middle of the night. Reputable bail bonds services know that you want to resolve the matter of your bail as quickly as possible and will make sure they have plenty of options available for when you can contact them.
Andy Moreno Bail Bonds in Springville is a 24/7 bail bonds service. It doesn't matter what time of the day or night you contact us, you'll be put directly in touch with a live bail bonds expert who will provide you with a free consultation.
Customer Service
Just like with any other business, you can tell a great deal about a bail bonds service based on the level of customer service they offer. When you speak to the company's representative, you should get the impression they genuinely care about your situation. They should take the time to answer all your questions and to talk you through the bail bonds process.
If you speak to a bail bonds service and you don't get the impression that they are interested in you, it's a sign that you should contact someone else.
Do you need help covering your bail? Andy Moreno Bail Bonds in Springville is ready and willing to help. We're a family-owned bail bonds service that has a long history of providing top-notch customer service to every single one of our clients. We operate quickly and discreetly.
If you need help covering your bail, it's in your best interest to contact us for a free consultation. You can call 559-685-1282 . You're also free to click the Chat With Us link.