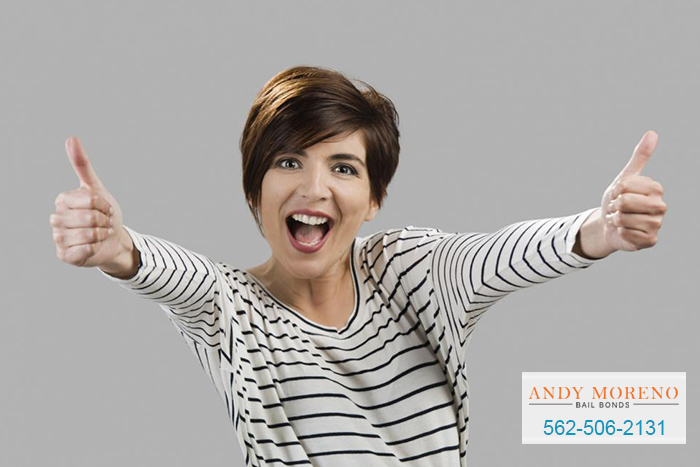 Jail is sad, and not fun. You can't play video games, or go to the beach in jail. You don't have access to your favorite coffee shops and restaurant in jail. There aren't a lot of things you can do that are considered fun. Let's face it, jail isn't really beneficial to you or your family.
When you're in jail, you have to sit around waiting for anything and everything. You can't go to work, or school. You can't finish wrapping your friend's birthday present and you probably won't make it for their birthday party. You'll definitely miss your cousin's wedding, and you won't have In N Out for a long time.
You may be feeling down in the dumps about all the things you'll miss, but don't. Instead of jail, why don't bail out? Bailing out of jail can save you time and money. You'll be able to go to work, or class. You'll even be able to attend your friend's party and cousin's wedding. Don't just sit in jail, bail out.
Here at Andy Moreno Bail Bonds in Long Beach we can help you with that. We are ready for you to give us a call at our toll free number. When you're sitting in jail, you're at the mercy of others. You have to wait for your time to call a lawyer. In jail you have to listen to everybody else while nobody is listening to you. Sitting in jail waiting for your turn to make a quick phone call is not very productive or useful. Your best bet is to get out of jail as soon as you can.
That's where we step in to help. At Andy Moreno Bail Bonds in Long Beach, we offer a 20% discount for Military, AARP, Union Members, and customers who have a private attorney. Discounts can make a not so great situation a little more bearable. An unplanned expense like bail money can be a real financial burden. Knowing that, we have plenty of discounts that can be extremely helpful.
If you choose bail instead of jail, or have any questions regarding bail, just call 562-506-2131 or click Chat With Us now, you can also call 866-865-7129 toll free.