FAST, & AFFORDABLE BAIL HELP IN HANFORD
Hanford Bail Bonds have always been providing help and assistance with bail bonds at the highest quality standards. At Hanford Bail Bonds, a licensed agent will always be there to handle your questions and inquiries throughout this difficult process.
Fast Release Bail Bonds in Hanford, CA
We Offer Professional Bail Service
The professionals at Hanford Bail Bonds will do everything in our power to help make the entire bail experience as comfortable as possible. We have staff available to answer your questions and concerns and understand that bail bonding is not something that most people are familiar with.
What Is The Bail process
Primarily, we need your loved one's name, birthday, and county of arrest. We will use this information to start filling out the paperwork for the bail bond and to locate your loved one in the county jail system.
We are Available 24 Hours a Day
We have made bailing out your loved one even easier. You can get in contact with us by calling us at 559-685-1282 or by chatting with one of our professional bail agents online.
Best Bail Help in California
Hanford Bail Bonds has been helping Californians bail their friends or family member out of jail. Our bail agents are some of the best in the state and can help you get the people you care about out of jail quickly and at an affordable rate.
CALL US NOW AT

(559) 685-1282

, GET  YOUR LOVED ONE OUT OF JAIL WITHIN HOURS!
Personalized Payment Plans
There are several reasons you should turn to Hanford Bail Bonds
when you find yourself in need of a California bail bond.
We Offer the following:
For more information, contact us. Feel free to call 559-685-1282or click Chat With Us now for an obligation-free consultation.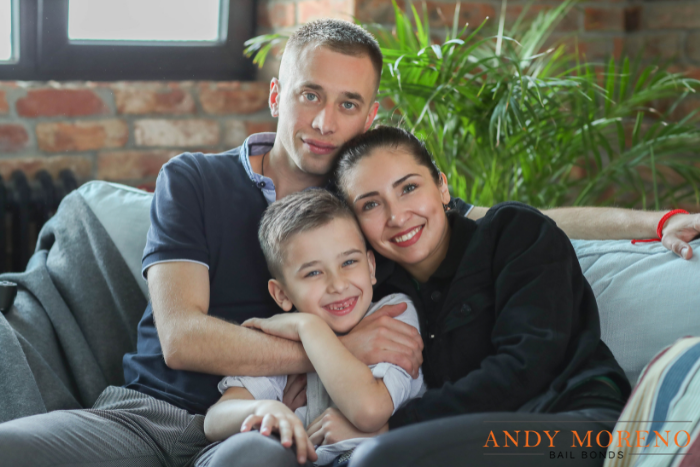 WHAT OUR CLIENTS SAY ABOUT US
I had to help my aunt bail out my uncle… well actually cosign for my uncle. it was great to have been offered a discount based on my credit. Something you wouldnt except from a bail company. but definitely helpful to say the least. Thank you josh for your help and helpful information you provided us with.
– Sharon Smith
Understanding and helpful to say none the less. i was able to bail my brother out of jail just in time for christmas. they worked rather quickly and he was out within a few short hours.
– Tod Seymour
Veronica is great!! She was very helpful with finding my loved one and explaining the process to bail him out. She was prompt and efficient with the services she provided. Great customer service. Thank you Veronica!! Highly recommend this place.
– Irwin Rodriguez
Why Choose Porterville Bail Bonds
Unless you are one of the lucky souls who either has enough money in your bank account to cover your bail, or friends and family can come up with the cash. You'll want to contact a bail bonds agency like Hanford Bail Bonds.
During your free consultation, you'll learn that we charge a 10% fee. Don't assume that because you don't have the 10%, you won't be eligible for a bail bond. We understand that you didn't have a chance to plan, much less budget, for this particular problem which is why we have created flexible payment plans and zero percent interest options to help you out.
For professional help, you can afford, call Hanford Bail Bonds now at (559) 685-1282.
Serving all of Tulare County