FAST, & AFFORDABLE BAIL HELP IN CORCORAN
Corcoran Bail Bonds have always been providing help and assistance with bail bonds at the highest quality standards. At Corcoran Bail Bonds, a licensed agent will always be there to handle your questions and inquiries throughout this difficult process.
Reliable Bail Agents in Corcoran, Kings County
Family Owned Bail Compay
Thanks to over 30 years of experience with bail, Corcoran Bail Bonds can easily answer these questions for you. We do everything that we can to make the bail process as easy for our clients as possible. Our bail agents will answer any questions that you might have about bail, whenever you have them.
We Offer Free Consultations
Consultation are completely free. We want you to be released from jail and reunited with your loved ones as quickly as possible. The best way to do that is by calling 559-685-1282 or clicking the Chat With Us now link. Both phone and internet consultations are 100% free!
We are available 24 Hours a Day
We're open 24/7 and always have a bail bonds expert standing by who can answer your questions and provide you with information about our process. We promise that the consultation is always free and we'll never pressure you into making a split-second decision.
When it comes to getting a bail bond in California, you want to work with an agency that has a reputation for honoring the terms of the bail bond contract, providing fast service, and being extremely reliable. You'll get all of that and more from Corcoran Bail Bonds.
CALL US NOW AT

(559) 685-1282

, GET  YOUR LOVED ONE OUT OF JAIL WITHIN HOURS!
Personalized Payment Plans
There are several reasons you should turn to Corcoran Bail Bond when you find yourself in need of a California bail bond.
We Offer the following:
For more information, contact us. Feel free to call 559-685-1282 or click Chat With Us now for an obligation-free consultation.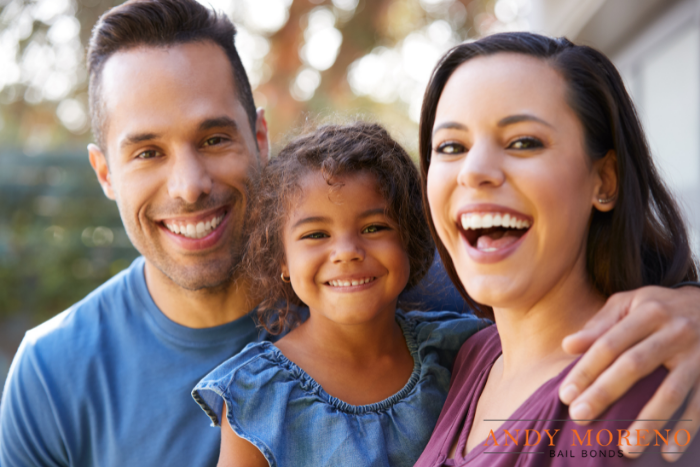 WHAT OUR CLIENTS SAY ABOUT US
I really had a great experience with this bonding company. Everyone was friendly and very helpful with not only the bonding process but even the process at the jail
– George Lopez
Called to get a free warrant check that was advertised in their website. Luckily no warrant for me. But it was a great and easy to be able to call and check. Thank you for your service
– Audel Narez
I called to get information on an inmate and was treated with the outmost respect and professionalism> Than you for the great service.
– Oscar Pena
Why Choose Andy Moreno Bail Bonds
One of the many benefits Corcoran Bail Bonds provides to folks just like you is a 24-hour bail bonds service. It doesn't matter how late at night it is, what Federal holiday it is, or even if it's the weekend, we're ready and able to help you deal with your current situation and make sure you're released from jail as quickly as possible.
When we say that we provide a 24-hour bail bonds service, we don't mean that you can call anytime and leave a message. We mean that you will quickly connect with a real bail bond expert who will take you through a consultation. The consultation not only provides you with information about how our bail bond program works but also provides you with an opportunity to get answers to all of your bail bond questions.
For professional help, you can afford, call Corcoran Bail Bonds now at (559) 685-1282.
Serving all of Tulare County